Cold Spring Police Department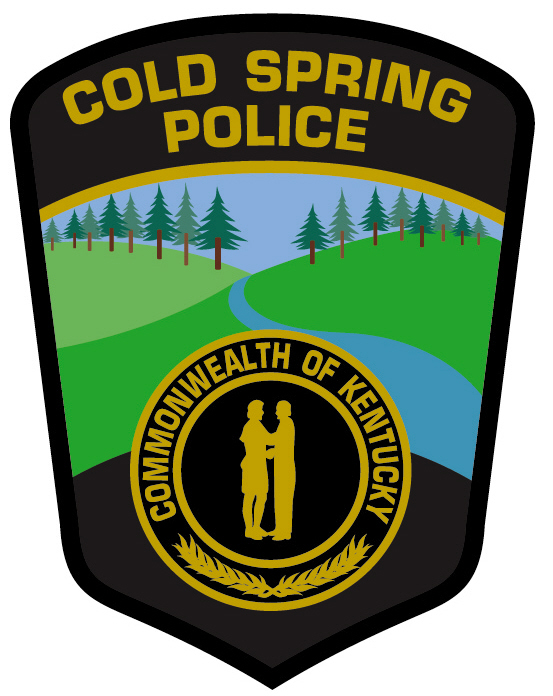 5700 East Alexandria Pike
Cold Spring, KY 41076
859-441-6289
No Results Found
The page you requested could not be found. Try refining your search, or use the navigation above to locate the post.
Cold Spring Police Department
The Cold Spring Police Department is dedicated to providing the best service to the residents and businesses throughout the city.
The Mission of the Cold Spring Police Department is to provide police services to the community with the idea of cooperation being critical to that service. Officers are encouraged to be independent, self motivated, have a learning attitude, capable of analytical thinking and development of creative solutions to problems that may arise while adhering to the Police Officers' Code of Ethics.
The Cold Spring Police Department will strive toward cooperation and better communication with the citizens and other departments.
The department will seek constant improvement in citywide satisfaction surveys with officers being indiviually identified in the surveys and with greater numbers of letters of commendation for their actions.
All of the partners recognize the importance and contributions of one another and the need for cooperation to make the city the best place to live and work.
If assistance is needed when the office is closed, please call Campbell County Dispatch @ 859-292-3622 and ask to speak with a Cold Spring Officer.

The Cold Spring Police Department has been fully accredited by the Kentucky Law Enforcement Professional Standards Committee, which evaluates local police departments based upon 146 categories of professional standards in the field of law enforcement. Almost every phase and procedure of the police department is evaluated in the nearly two-year process.
Police agencies are re-evaluated every five years for continued accreditation. The Cold Spring Police Department continues to meet or exceed these professional standards for efficient and effective practices in law enforcement.
The Cold Spring Police Department first received accreditation in 2000 and last one was 2020.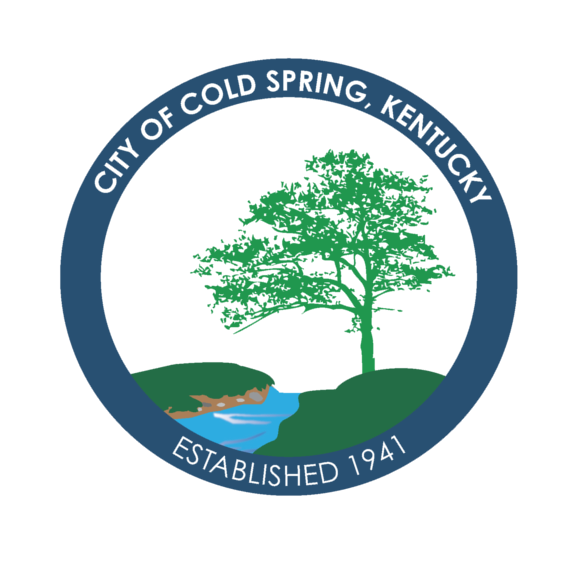 Meetings & Events
---
September 21
- Summer Concert: Vinyl Countdown 7:00pm-9:30pm
September 25
- Council Meeting @ 7:30pm
October 7
- Fall Fest 2:00pm-5:00pm
October 9
- Caucus @ 7:30pm
Employment
---
Mail Applications To:
Mayor D. Angelo Penque
City of Cold Spring
5694 East Alexandria Pike
Cold Spring, KY 41076
Contact
---
City Building                859.441.9604
Police Department     859.441.6289
Stormwater Hotline    859.441.6863