Welcome to City of Cold Spring, KY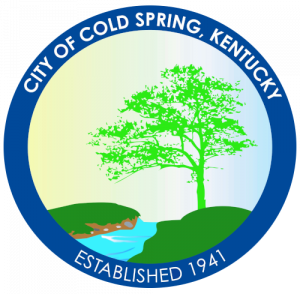 Important Information
___________________________________________________________________________________
As some of you may be aware, Deanna Hengge has resigned from her position on City Council due to moving out of Cold Spring. Mayor Penque, Staff and Council are truly sorry to see her leave. The City of Cold Spring would like to thank Deanna for her service and dedication to the community, it has been a pleasure to work with her.
The process to replace her: The council will have thirty days from the next scheduled meeting (December 13) in order to appoint a new member to take her place. We are asking anyone who has an interest in filling the vacancy through December 31, 2022 to please email the city clerk their name, contact information and background information. Once we have a list of candidates it will be distributed to council in order for them to make their decision as to whom to appoint. If you are a resident of Cold Spring and you are interested in the position, please email
[email protected]
or call the city building at 859-441-9604 and talk with Robin regarding the position.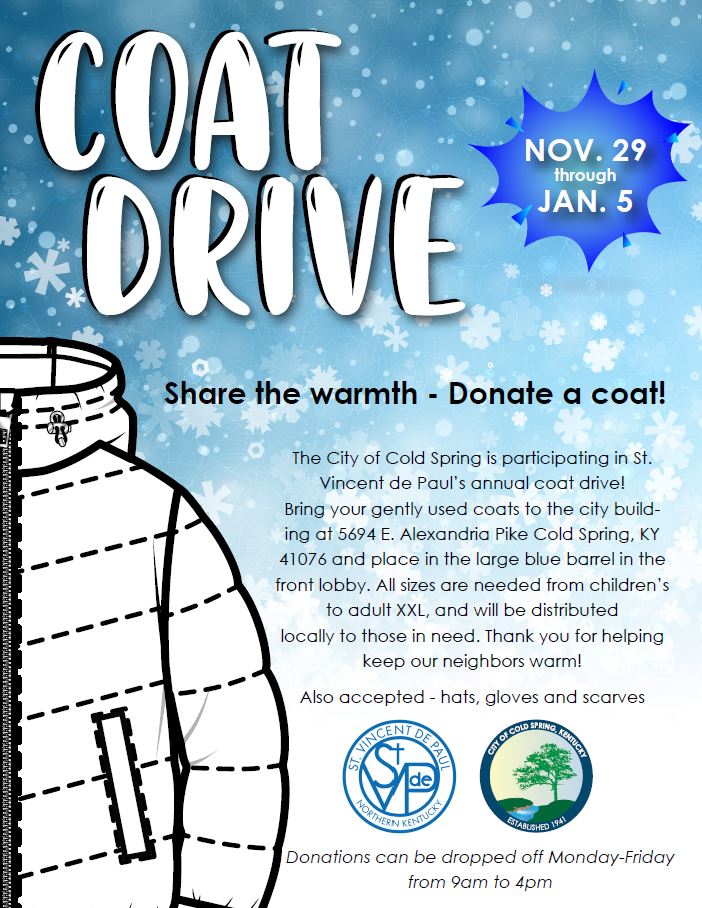 _____________________________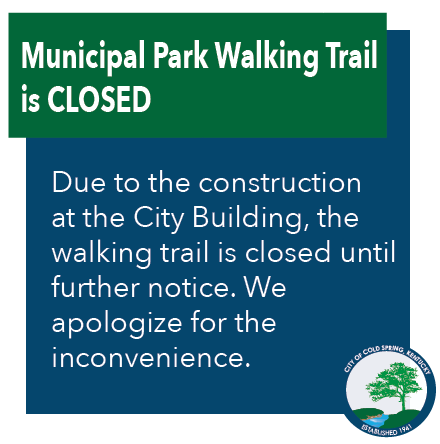 ---
-EMAIL DISTRIBUTION LIST-
Don't miss out on important information. Email [email protected] to be added to the distribution list. 
---
See it – Tell us About It
---
Ex:  Stop sign missing, pot holes etc.
Upcoming Meetings & Events
December 8
Planning & Zoning at 6:30pm
Employment
---
Mail Applications To:
Mayor D. Angelo Penque
City of Cold Spring
5694 East Alexandria Pike
Cold Spring, KY 41076
Download Employment Application
Office Hours
---
Monday through Friday
9:00 a.m – 4:00 p.m.