The City of Cold Spring is located in Campbell County Kentucky, having a population of nearly 6,000 residents. We are uniquely located near three major highways that allows for convenient access to anywhere in the region.
Cold Spring is a full-service city that provides a wide range of services to our citizens. Cold Spring has an excellent school system (Campbell County Schools), a nearby regional medical center, a park and recreation district, an adjacent 2-year community college, and a low level of crime through our law-abiding citizenry.
Community Information
---
Area
Approximately 13.2 square miles, 40% residential, 10% industrial, 10% commercial, and 40% developable.
---
Population
Cold Spring's most current population is 6,216. This figure is based upon the latest 2020 Census Report.
---
---
Schools
Cold Spring is in the Campbell County School District. The city has three elementary schools located in the city limits. Children attend a public middle school, and a high school in a nearby part of the county. Northern Kentucky University is located within 1 mile of the city limits. There are several day care centers located in the city as well.
---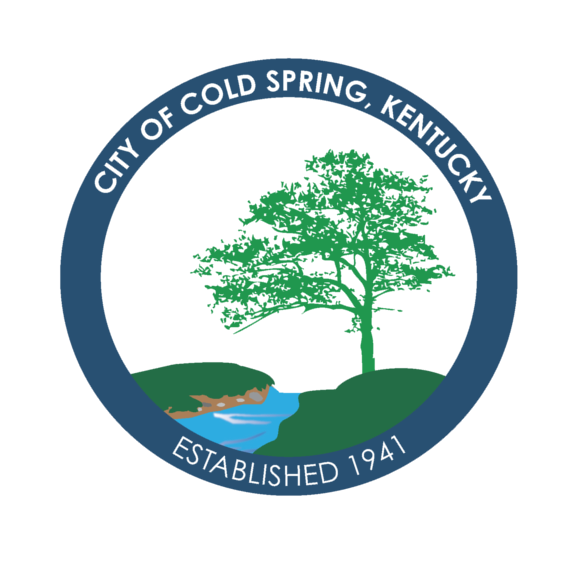 Meetings & Events
---
December 4
- Board of Adjustment Meeting @ 6:30pm
December 9
- Winterfest 2pm-5pm
December 11
- Caucus @ 7:30pm 
Employment
---
Mail Applications To:
Mayor D. Angelo Penque
City of Cold Spring
5694 East Alexandria Pike
Cold Spring, KY 41076
Contact
---
City Building                859.441.9604
Police Department     859.441.6289
Stormwater Hotline    859.441.6863