Welcome to City of Cold Spring, KY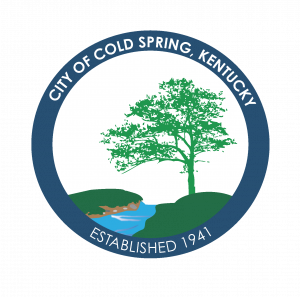 If you receive a notice in the mail "Annual Fund Drive Voluntary Reply Form", please know that this is NOT from our department and we do not endorse them. We do not recommend sending them money. Thank you to the resident that brought this to our attention. As our...
read more
Please Report Illicit Discharges If you see an illicit discharge please call the stormwater hotline at 859.441.6863 to report the illicit discharge or any type of water pollution in our creeks and streams, or if you see pollution in the city stormwater system...
read more
See it – Tell us About It
---
Ex:  Stop sign missing, street light out at such and such address, pot holes in a road etc
Calendar of Events
---
October 19, 2018

October 20, 2018

October 22, 2018

October 31, 2018
Employment
---
Mail Applications To:
Mayor D. Angelo Penque
City of Cold Spring
Administration Building
5694 East Alexandria Pike
Cold Spring, KY 41076
Download Employment Application
Office Hours
---
Monday through Friday
9:00 a.m – 4:00 p.m.