Welcome to City of Cold Spring, KY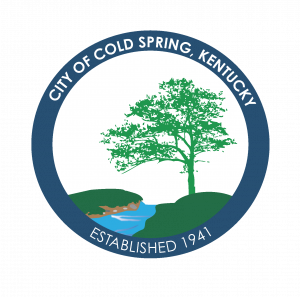 Important Information
_____________________________________________________________________________________
-EMAIL DISTRIBUTION LIST-
Don't miss out on important information. Email robin.s@coldspringky.gov to be added to the distribution list. 
We continue to receive reports regarding phone and e-mail scams. No legitimate organization will request a non-traceable payment such as gift-cards, Western Union or even cash. The simple act of locking your vehicle and your home can deter individuals from turning you...
read more
Please Report Illicit Discharges If you see an illicit discharge please call the stormwater hotline at 859.441.6863 to report the illicit discharge or any type of water pollution in our creeks and streams, or if you see pollution in the city stormwater system...
read more
See it – Tell us About It
---
Ex:  Stop sign missing, street light out at such and such address, pot holes in a road etc
Calendar of Events
---
March 25th – Public Safety Committee Meeting is cancelled
March 25th – Public Works Committee Meeting at 7:00pm
March 25th – Council Meeting at 7:30pm
March 26th – Board of Ethics Meeting at 6:30pm
April 2nd – Park Board Meeting at 6:30pm
April 8th – Caucus Meeting at 7:30pm
April 10th – P&Z Meeting at 6:30pm
April 13th – Easter Egg Hunt at 1:00pm (Municipal Park) 
*All meetings held at the City Building 
Employment
---
Mail Applications To:
Mayor D. Angelo Penque
City of Cold Spring
Administration Building
5694 East Alexandria Pike
Cold Spring, KY 41076
Download Employment Application
Office Hours
---
Monday through Friday
9:00 a.m – 4:00 p.m.